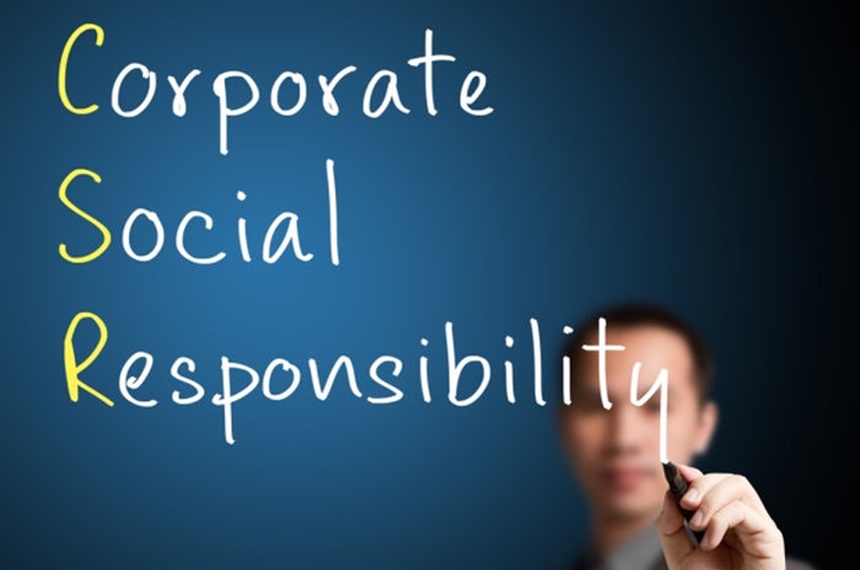 How to Get Qualified Workforce Out Of Marginalized Roma Communities?
Slovakia fell victim to long-standing economic and social problems concerning the long-term unemployed and marginalized groups. On one hand, the unemployment rate keeps rising. On the other hand, companies have been facing deep shortages of qualified labour. No measures seem to work.
At the beginning of December, Pontis Foundation organized a meeting of representatives from the private, state and voluntary sector, which was held in the premises of the Municipal Office in the town of Poprad. The event under the name Action Oriented Forum on the Unemployment of Marginalized Roma Community: From Companies´Needs to Concrete Answersallowed for various interesting discussions about positive examples, barriers, needs and ways how to solve current unemployment of socially marginalized communities.
"Although there are many experts involved in the Roma issue, there has been no place left for discussions which would engage more interested parties," claims Barbora Pálešová, Programme Coordinator in Pontis Foundation.
The main speaker of the day was András Szabadi, Marketing Manager in Boston Consulting Group´s business unit in Hungary, who introduced a unique programme for the employment of qualified Roma people. Cultural anthropologist, Alexander Mušinka, proved lot of the myths to be false. He said that a strong majority of the Roma people does not benefit from social allowances and many of them find themselves excluded form labour markets. Only a third of those who receive social care and live in poverty are Romanies.
The Roma community is a chance for many regions
According to the official estimates, there will by more than half a million economically active people missing on labour market by 2035 [1]. Long-term unemployed Roma people make up the last big group willing to work for lower wages at low-ranking positions.
The representatives of large companies, such as Whirlpool Slovakia and U. S. Steel, opened the discussion, which lasted until the end of the event. Ján Bača, Public Relations Manager at U. S. Steel Košice, introduced a project entitled Equality of Chances to the participants. The project started in 2002 and is finished now.
"The unemployment rate of the Roma community in Veľká Ida was 100%. We started with 35 job seekers who worked for your companies temporarily. The programme was later extended to over 150 people, covering the region of Šace and Luník IX," he stated. High fluctuation of workers was the problem of the managers at U. S. Steel. The situation worried the mayor who, himself, acted as an intermediary and a close friend. Ján Bača explained that "there was short and long-lasting absences at work, mostly due to family occasions. Our reaction was a controlling mechanism and communication with supervisors. The supervisors went to workers´ homes to ask whether they needed help or some educational programmes for their children." He also pointed out that cooperation between company´s departments is indispensable for such a project to be successful.
Whirlpool Slovakia, a company located beneath the Tatra Mountains, has been working with the Roma community for a long time now. "This is a natural reaction to the development on the labour market in Poprad and the surrounding areas. Around 20% of our workforce is made up by the Roma, majority of them coming from Veľká Lomnica," said HR Manager, Jaroslav Grygar. The firm decided that relations with the community would be the core of their corporate social responsibility strategy and began to recruit in large numbers in 2014. "The reality proved that our well-targeted communication and cooperation with the community, schools, municipal and local authorities were successful. Our labour force has been in rise each year. The workers proved to be very reliable, even though it took us three years to give them initial training and integrate them fully into the production process," declared Jaroslav Grygar.
Action Oriented Forum will continue with its focus on the topic of social inclusion. The year 2017 will tackle education. Recommendations and best practices will be provided as outcome to companies and to the public. "We can push for effective solutions on a broader scale only if we foster an open social dialogue with firms, but also with representatives of other sectors," concludes Barbora Pálešová.
Authors: Tatiana Čaplová, Barbora Pálešová (Pontis Foundation)
---
[1] European Commission (2012): The 2012 Ageing Report Economic and budgetary projections for the 27 EU Member States (2010-2060), Joint Report prepared by the European Commission (DG ECFIN) and the Economic Policy Committee (AWG), European Economy 2/2012