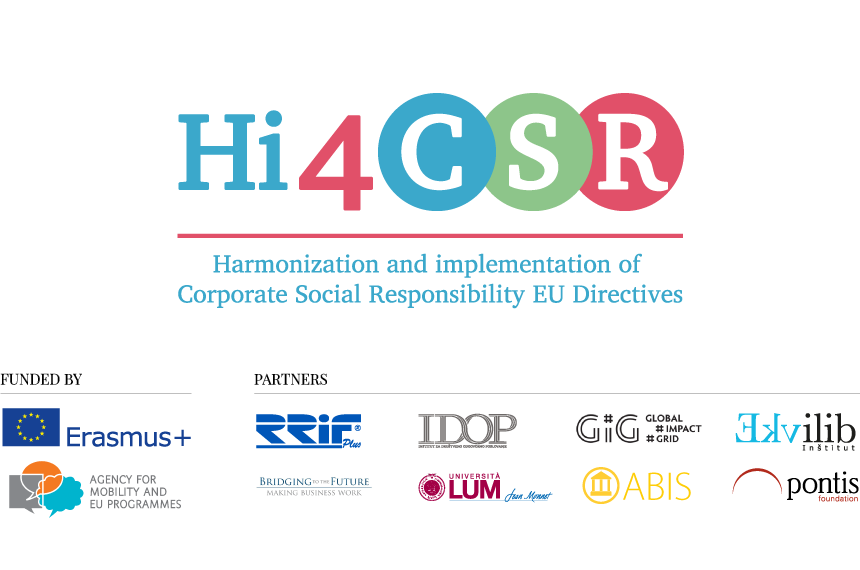 Erasmus+ project between 7 European countries & 8 partners
The transeuropean project Hi4CSR contributes to the realization of the strategy Europe 2020 by equal involvement of european universities, consulting companies, CSR organizations and decision makers from different countries for the purpose of creating sustainable, stable and inclusive economic growth.
This project is carried out transnationally because it refers to the exchange of good practices when it comes to harmonization and implementation of EU CSR Directives to national frameworks of all EU member states.
Participants and their organizations through collaborative partnership increase the knowledge of CSR EU practices which will be used in their future educational and consulting programs, materials and seminars. From knowledge accumulated and produced during the project, and implemented in the partners' educational programs and materials, adults will gain precious knowledge, which will improve their competitiveness in the labor market and job situation.