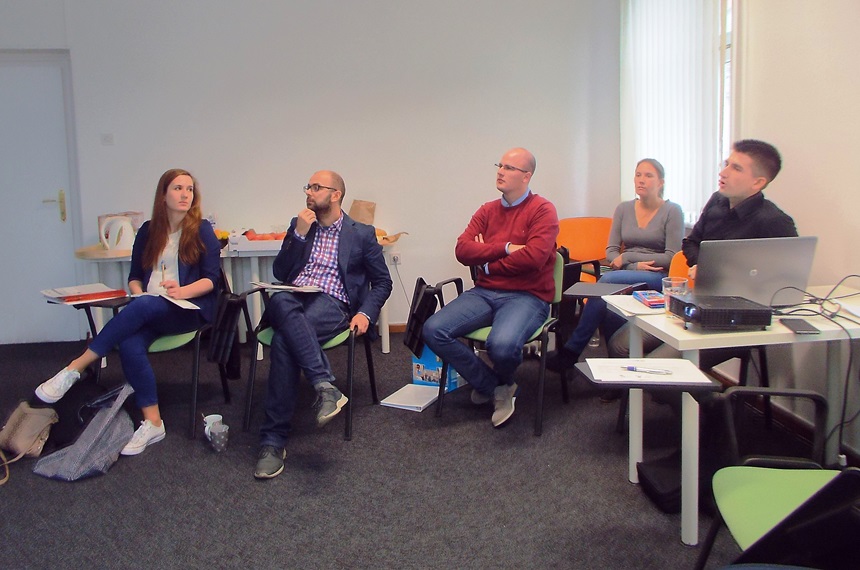 TPMs - Transnational project meetings
A) TRANSNATIONAL PROJECT MEETINGS (TPM)
A one day meeting where all project partners will gather to follow the project status.
There will be 3 TPMs:
First (M1) at the beginning of the project (October 2016) in Ljubljana to introduce the details of the project to the partners,
Second (M2) in the middle of the project (July 2017) in London, and
Third (M3) at the end of the project (March 2018) in Zagreb to summarize and celebrate the projects results.
Hi4CSR officially opened by the first Transnational project meeting in Ljubljana 
First project activity within the project Hi4CSR, Transnational project meeting (TPM), took place on the 14th October 2016 (Friday) in Ljubljana, Slovenia. Participants of the first project activity were representatives of seven project partners: RRiF (coordinator, CRO), IDOP (CRO), GiG (GERM), LUM University (ITA), Pontis Foundation (SLK) and ABIS – The Academy of Business in Society (BEL). Hosts of the first TPM were Slovenian partners – Ekvilib Institute – umbrella organization for CSR in Slovenia.
First TPM had several important goals:
1. Opening the project and meeting of partners.
2. Official presentation of the project, main objectives and the budget.
3. Discussing aims, activities, phases and results of the project.
4. Clarifying project partners' responsibilites and obligations.
5. Participation in the informal part of the meeting that included lunch and a walk through Ljubljana.
All participants of the meeting agreed that they are very honoured for being able to participate in the consortium. Project partners believe that the project is an excellent opportunity for their both professional and personal growth, as well as building connections with other EU members.
The main objective of the project is the exchange of good practices when it comes to harmonization and the implementation of EU CSR Directives to national frameworks, with the stress on adult education and lifelong learning. Since every project partner chose one specific Directive in their country, examining of every particular Directive will be done continously through the upcoming eighteen months.
TPM was closed by a walk through Ljubljana and an informal lunch at a social enterprise Skuhna were project partners got the additional opportunity to talk about future project activities.
The following project activity will be a five-day Learing activity (LA) in January, in Zagreb (CRO). This will be the first five-day LA within the Hi4CSR where partners will in a live manner continue to exchange good practices, with the help of decision makers and legal representatives.
Additional information about the TPM, as well as the photo gallery, find below:
Presentations:
Second Transnational project meeting took place in London, United Kingdom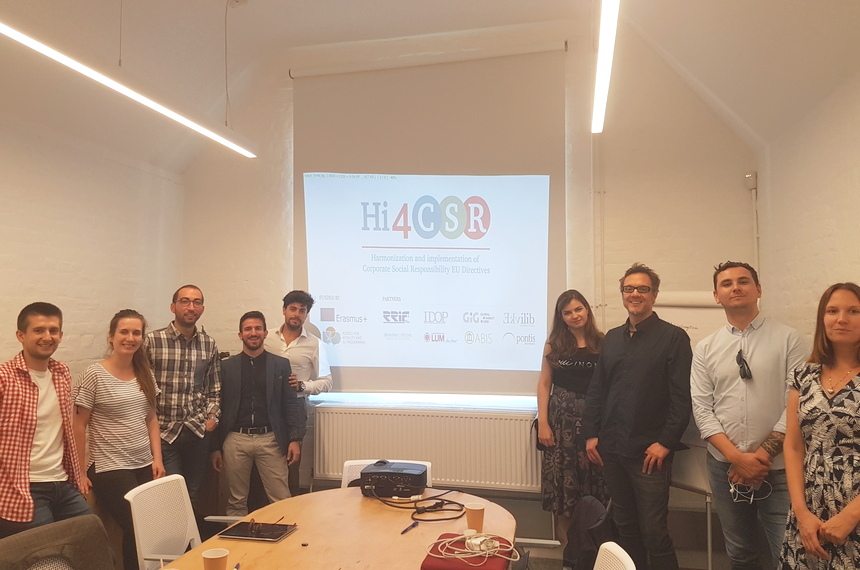 Second Transnational project meeting (TPM) within the Hi4CSR project took place on the 5th of July 2017 (Wednesday) in London, United Kingdom. Participants of the second TPM were representatives of ei...
more...